European Quercus especially procured and selected for its appearance, with its naturally twisted and curved grain.
It has a "Natur" look with large knots carefully filled with a wood paste to bring out the natural characteristics.
Contorta Quercus Roughly Planed on the surface look poorly finished and/or damaged.
The planks look irregular and poorly joined, but in reality, this is just a superficial effect: they are produced with the same precision, structural quality and fine finishes as always expected of the Cadorin brand. Yet the aesthetic result is that of a well-worn plank, in terms of both colour and shape.
Cadorin craftsmen have given the wood floor an outstanding "aged" and "antique" effect. The result is particularly realistic, as the floorboards look just like the stressed worn ones found in old farmhouses.
As well as being slightly cambered, the Contorta Quercus has a patina varnish: the hue of the timber takes on the look of stressed antique wood that has suffered the effects of time.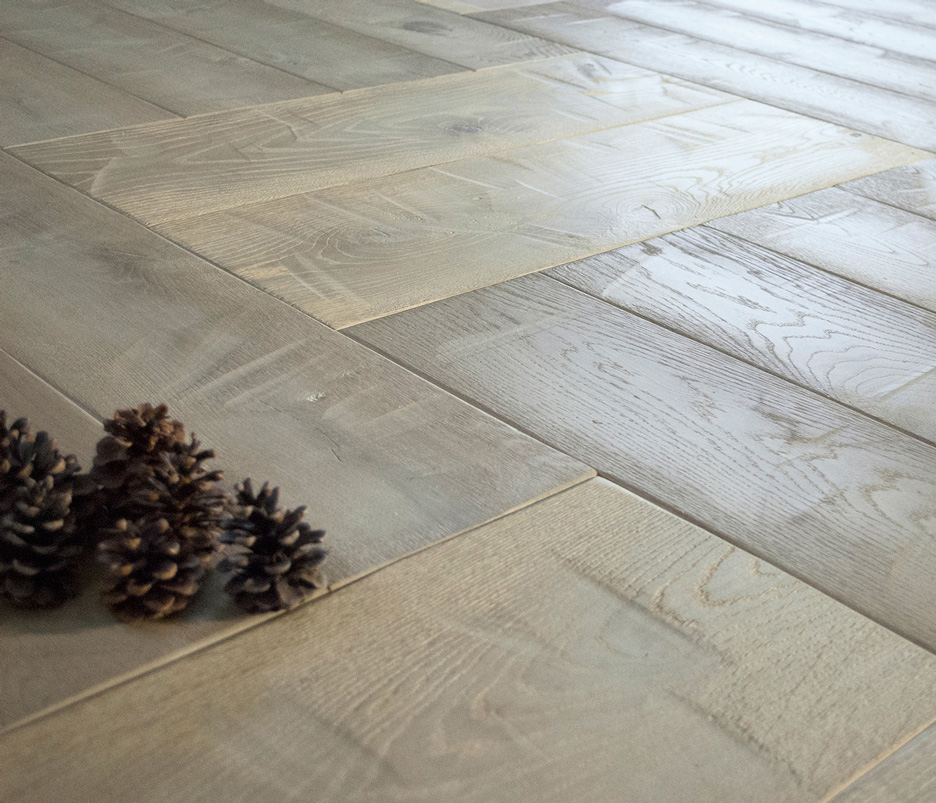 | | |
| --- | --- |
| Trade name wood flooring: | Contorta Quercus Roughly planed |
| Thickness | 14/16/21 mm. |
| Widths | 90-127 and 140/170/195 + maxi planks 220-260-270 + over 290-330 mm. |
| Lengths | up to 2900 mm. |
| Care working: | Each single knot or small cracks in the wood is carefully filled by hand with wood paste. |