BURMESE TEAK with WHITE GOLD Dust and LILAC MOTHER OF PEARL.
Protected with varnish.
The elegance of the grain and the prestige of the Burmese teak in a modern use of colours and precious materials.
A floor that gives a chic and glamorous touch to environments.
FSC® certified Java Teak is available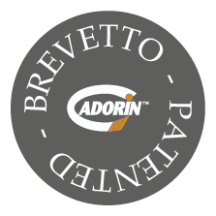 | | |
| --- | --- |
| Trade name wood flooring: | WHITE GOLD Dust and LILAC Mother of Pearl |
| Thickness | 14/16 mm. |
| Widths | 115/127/140/170/195 mm. |
| Lengths | up to 2400 mm. |
Brushed BURMESE TEAK in White Gold Dust and Lilac Mother – of – Pearl: an intriguing proposal for those in search of the most exclusive
In color therapy, Lilac is the color linked to spirituality, mysticism, and cerebral functions. Cadorin uses it in a truly original wood flooring in the Gold Planks Collection, complementing it with delicate Mother-of-pearl and the application of White Gold Dust that give your floor a special glint of its own.
The support surface is Burmese Teak felled in Myanmar (formerly known as Burma), one of the most valuable species of wood in the world. Its distinctively warm color and dark fiber comes from the minerals in Burmese soil. Cadorin proposes it here in planking where the natural movement of the grain is accented by white gold and lilac mother-of-pearl dust.
Brushed working by rotating brushes rubs off the softer top surface to reveal the harder grain below. The double advantage is that this makes the floor more resistant to wear and enhances its beauty at the same time.