"Toc de Toe" is the name of our new collection that we presented during the last Made Exhibition and which includes furnishings and accessories like tables, washbasin top, pensile countertop, reception desk, sofas.
A collection that smells of design and creativity, but also of tradition and natural wood.
To inspire and start off the "Toc de Toe" – in dialect of Veneto "pieces of planks" – are indeed unique pieces of original wood, one in a million and inimitable, shaped by the nature and the passage of time. The most beautiful planks are recovered, with big dimensions and in different wood species; those that we are able to store during the continuous processing of truncks for the wooden floor planks production.
But to have beautiful maxi planks it isn't enough: nature must be reviewed with creativity and good taste, and this makes the difference. With ability, knowledge and craftsmanship, the Cadorin carpenters take these rustic planks and convert them in likewise unique pieces.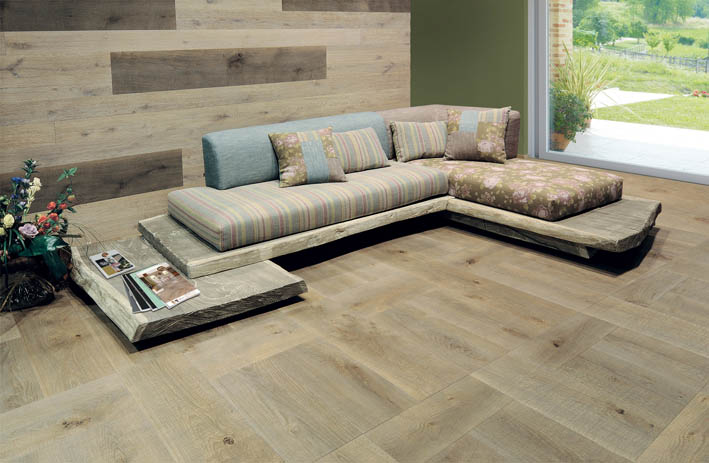 Exclusive and completely tailor made, the "Toc de Toe" collection has been conceived with the intention of creating a continuum between the floor and the furniture, giving the possibility to coordinate or compare different surfaces, to create amazing and extraordinary effects. Or it can be matched with other furnishing or interior design, easily to produce in unlimited variety of finishes and handcrafted workings, that we are just using for our wooden floors.