Listoni legno prodotto italiano 100%
We are truly tired of being compared against Italian companies that declare their products to be MADE IN ITALY, when in fact they are manufactured abroad and only finished (that is to say varnished and packed) in Italy! This leads consumers to believe that low-quality products are made in Italy…
There is a lot of confusion in the market about the true meaning of "Made in Italy": many companies declare it clearly in their marketing material, but who effectively provides consumers with a guarantee that the product is entirely made in Italy? A law does exist and it is clear, leaving no room for misinterpretation!
Governed by Law 135/2009, products may only be declared 100% Made in Italy when:
the drawing
the design
the manufacturing
the packing
all performed exclusively in Italy.
Products may be manufactured from raw materials sourced from all over the world. "Made in Italy" is therefore defined by the manufacturing.
Our slogan – "110% prodotto italiano" – meaning our product is 110% italian product, aims to convey to everyone that Cadorin does not produce any of its products abroad: the entire production cycle is performed exclusively in our premises in Italy.
100% Made in Italy – the ten extra points: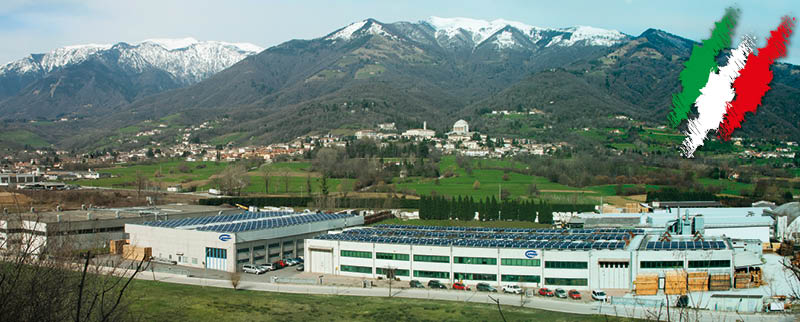 1
Italian production
Production takes place ENTIRELY in Possagno (Tv) Italy, at our sites: from the cutting of the timbers to their drying and conditioning, from the construction of the layers to the surface finishing. In 1988 the FIRST THREE-LAYER plank was born at Cadorin; from 1988 to 2004 CADORIN refined the construction of the TWO and THREE layer structure, and since 2005 we have been perfecting the design and prestige finishes and workings.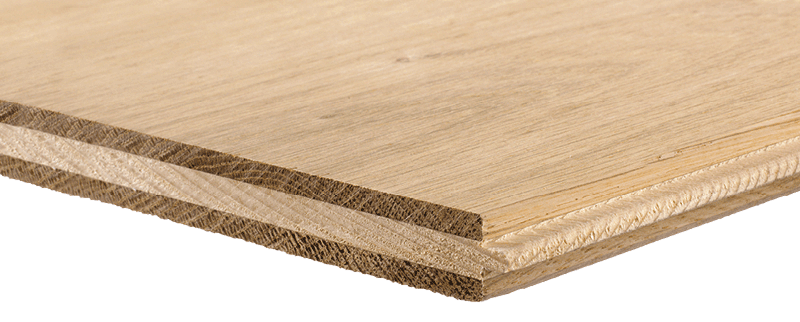 2
Solidity and consistency
The special structure of three-layer solid wood plank consists of crossed solid strips. This is a guarantee of solidity and stability, even for underfloor heating. Its thickness (4.5-5 mm) guarantees perfect future repairs and long life for your parquet floor.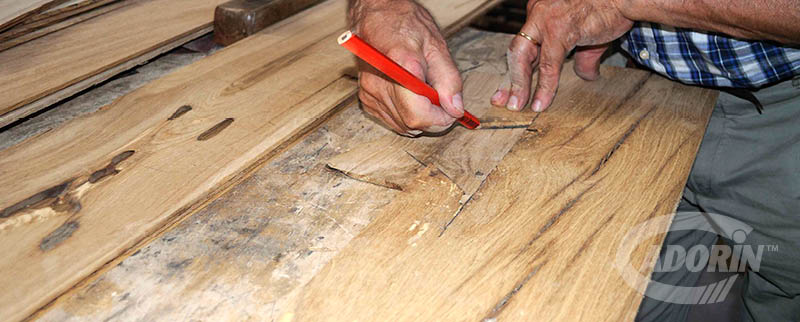 3
High class craftsmanship
Carpenters' eyes, hands and experience make for careful production based on old hand-crafting skills. Hand-planing, saw cutting, chamfered or aged surfaces enhance the nuance and uniqueness of the wood.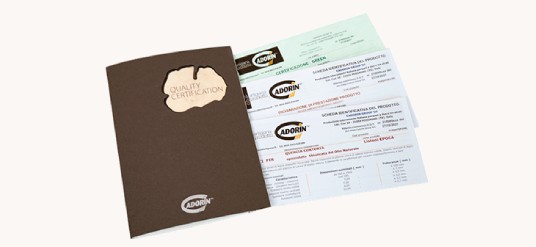 4
Certified quality
Quality comes from centuries of experience in carpentry combined with the use of the very latest technology. Our continuous quality control and strict operating procedures mean that every component used to make the planks is fully traceable. Everything is declared in the product identification sheet, in the Quality certification, and also in the Green Certifications (Eco friendly certification).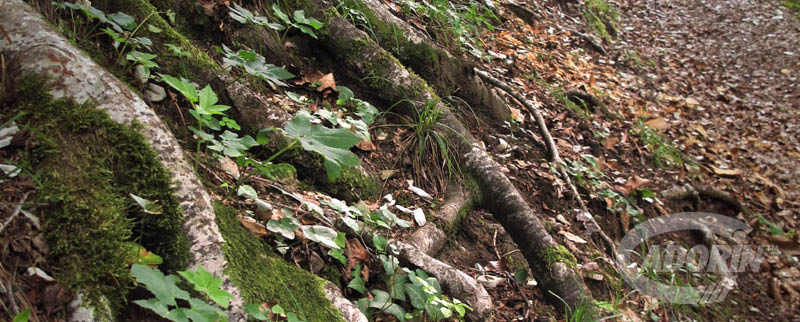 5
Roots and ethics
The principles followed by the Cadorin family since the beginning and passed down from father to son are founded on ethics based on respect for both man and nature. These ancient values are now more precious than ever, and are followed scrupulously in every relationship we have with associates, employees, suppliers and clients.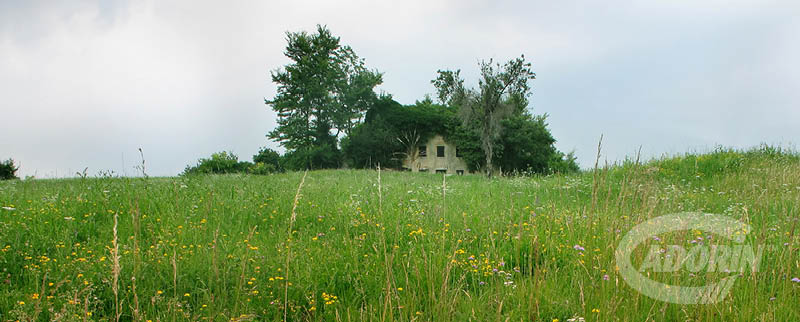 6
Green building and respect for the environment
Consumers concerned about the environment and eco-sustainability will appreciate the great efforts we make to respect the environment in Cadorin production phases and collections: "zero-kilometre" timber, vinyl glues and formaldehyde-free natural waxes and oils. Plus the use of renewable energy resources: thermal energy obtained from wood production waste and electrical energy generated by solar panels; energy sources entirely destined to the production cycle.

7
Traceable materials
Clear indications and certifications relating to the origin of the timbers and other materials used to produce our planks:
• MORE WOOD, FEWER KM, for wood coming from forests less than 1000 km away,
• "SELECTED WOOD", for exotic or noble species, from around the world,
• FSC®and PEFC™ woods,
• non-toxic formaldehyde-free glues,
• natural oils, waxes and certified varnishes.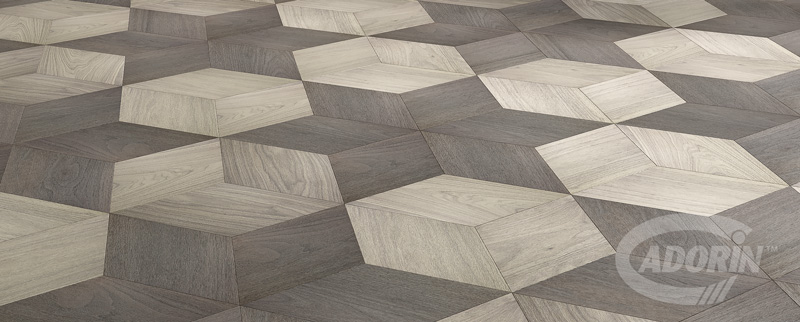 8
Customize production
Cadorin planks are "tailor-made" to suit the customer's specific needs and combinations. Our highly flexible production process means we can quickly personalise the parquet floor. Modern technologies guarantee maximum precision in the joints, flatness, stability and solidity.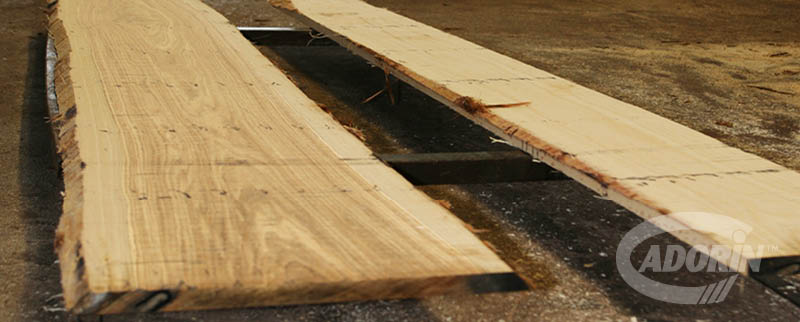 9
Maxi sizes
All planks are made from a single length of noble wood. Internal cutting means we can achieve "maxi" sizes: widths of up to 33 cm and lengths of up to 5 metres. Every day Cadorin invests in technologies, equipment and in work perfection = attention to detail. We have registered two international design patents and for many years Cadorin has been renowned for its brand.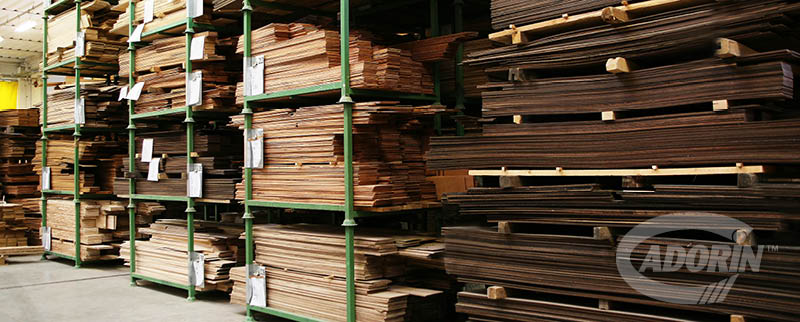 10
Wide range of timbers
Oak, wild Quercus, Pear, Walnut, Robinia, Wenge and Burmese Teak are just some of the more than 30 different species of wood we use. This wide range of timbers means we offer a huge variety of tones and solutions, further varied by the machining and surface finishes available: from simple rustic styles to elite or luxury solutions.